The recent expansion of the cannabis industry has created many job opportunities in the private and public sectors. That's great news for anyone wanting to become a budtender, a manager, or an inventory specialist. If that sounds like something you'd like to do, here's how to get a job at a dispensary.
‌
Available Positions at a Dispensary
Before you even think of submitting your application, you must figure out precisely what you see yourself doing at a dispensary. There are many positions at every "pot shop." Some of them require more experience than others. These are some of your options:
‌
Budtender
This role is the one you're most likely to land if you've never worked in the industry before. As a budtender, you'll be the face of the dispensary. You'll be in charge of guiding the customers to make an informed decision and find the cannabis products they came in looking for.
‌
General Manager
This role has more significant responsibilities than the budtender one. As a general manager, you'll lead the store, handle customer suggestions and complaints, and keep operations running smoothly. You'll need to oversee the team, train new staff, and ensure quality service.
‌
Inventory Specialist
This role is vital at every dispensary. As an inventory specialist, you'll be in charge of checking stock and ensuring each product meets all compliance regulations. You'll also have to organize all incoming products, track them, and deal with inventory inconsistencies.
‌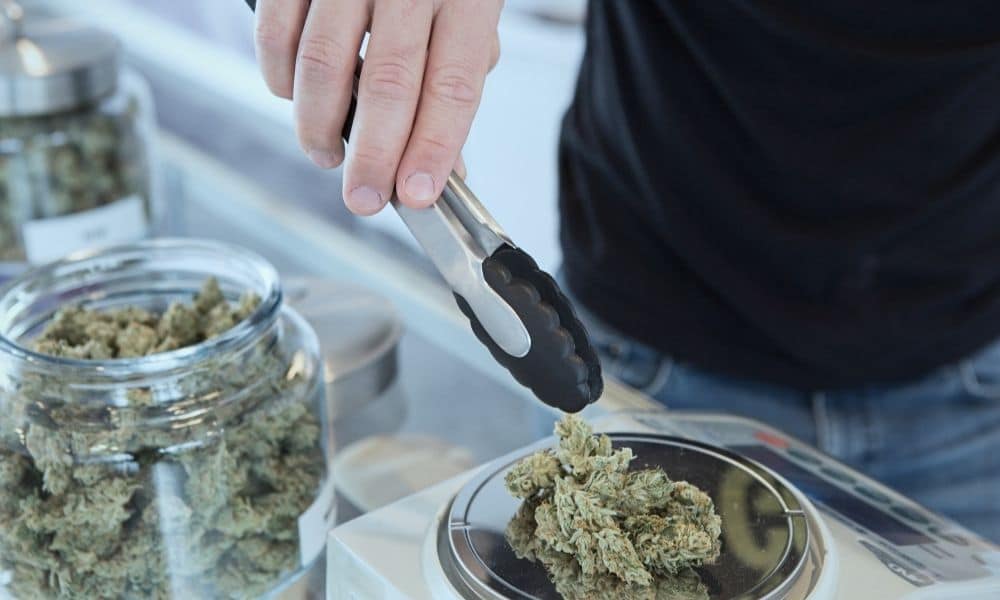 How to Land Your Dream Dispensary Job
Once you know exactly where you want to get started at a dispensary, all you need to do is follow these basic suggestions. Before you know it, you'll have the job you've been dreaming of.
‌
1. Do Your Homework
No matter what role you want at the dispensary, you need to know the products like the back of your hand. Make some research on different strains— the most popular in your area should do at first. Learn all you can about:
Cannabinoid compounds
Terpenes
Dosage
Administration methods
Weed paraphernalia
<‌h4>2. Get Some Relevant Experience
It doesn't matter if you're applying for an entry-level role. A little experience in a similar job won't hurt. It will increase your chances of getting hired and might even get you a higher position than you initially anticipated.
‌
<‌h4>3. Stay on Top of Trends
When you work at a dispensary, knowing all the trends and new releases will undoubtedly come in handy. This information might even make the difference that will turn you into an above-average employee. Make sure you read current social media posts, stay aware of the latest competitions, and do constant research.
‌
You're One Step Closer!
If working at a cannabis dispensary is a long-time dream of yours, it might be about to come true. All you need to do is show enough initiative and follow these suggestions. A little determination goes a long way in the cannabis industry. Don't get discouraged if you get rejected at first. Happy job hunting!
‌